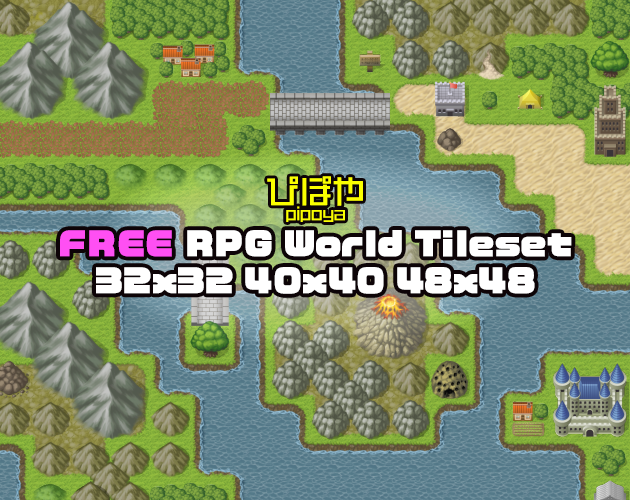 PIPOYA FREE RPG World Tileset 32x32 40x40 48x48
Compatibility with Tiled 1.5
---
Hey, guys.
This is the file I'm uploading as a test version. If everything is ok, I will merge it into Pipoya RPG World Tileset 48x48 40x40 32x32.zip. This is the file for the new Terrain tools feature in the recently released Tiled 1.5. the zip file contains the tsx file for Tiled and the tmx file for the sample map. Please note that this does not work with Tiled 1.5 or earlier. And if you have any problems, please let me know.
Tiled 1.5 Released | Tiled
https://www.mapeditor.org/2021/03/23/tiled-1-5-0-released.html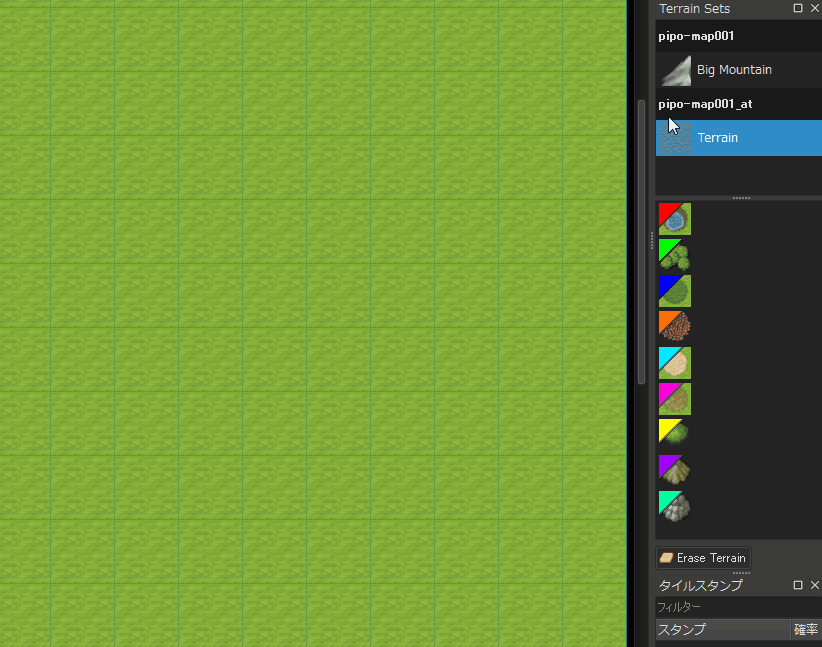 Terrain tools can be a bit tricky to use, but they are useful for creating maps quickly.
Have fun with your game development!
Files
Pipoya RPG World Tileset 48x48 40x40 32x32 for Tiled1.5.zip
2 MB
Mar 29, 2021
Get PIPOYA FREE RPG World Tileset 32x32 40x40 48x48