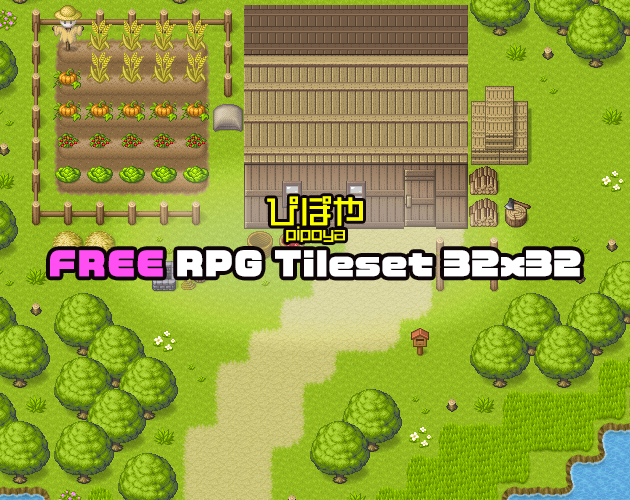 FREE RPG Tileset 32x32
Comments
Log in with itch.io to leave a comment.
Really good set! Thanks a lot for this
Could you please add floor spikes that come up from the ground? Cheers
You're the first person I see to include a sample map for tile!

That's incredibly helpful! :D
Wow beautiful set! thank you for share.