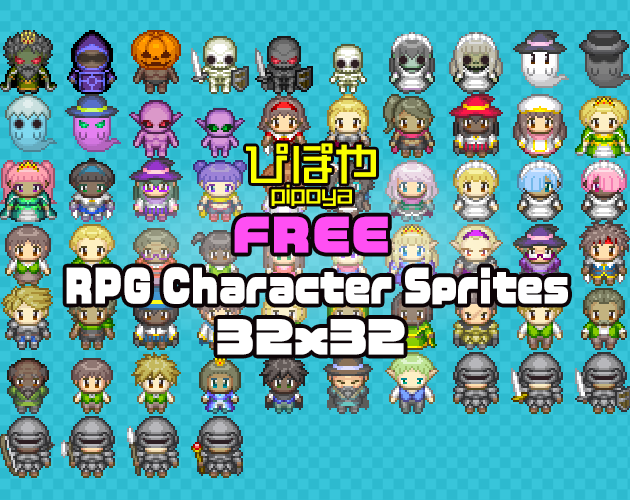 PIPOYA FREE RPG Character Sprites 32x32
Original character generation program under development.
---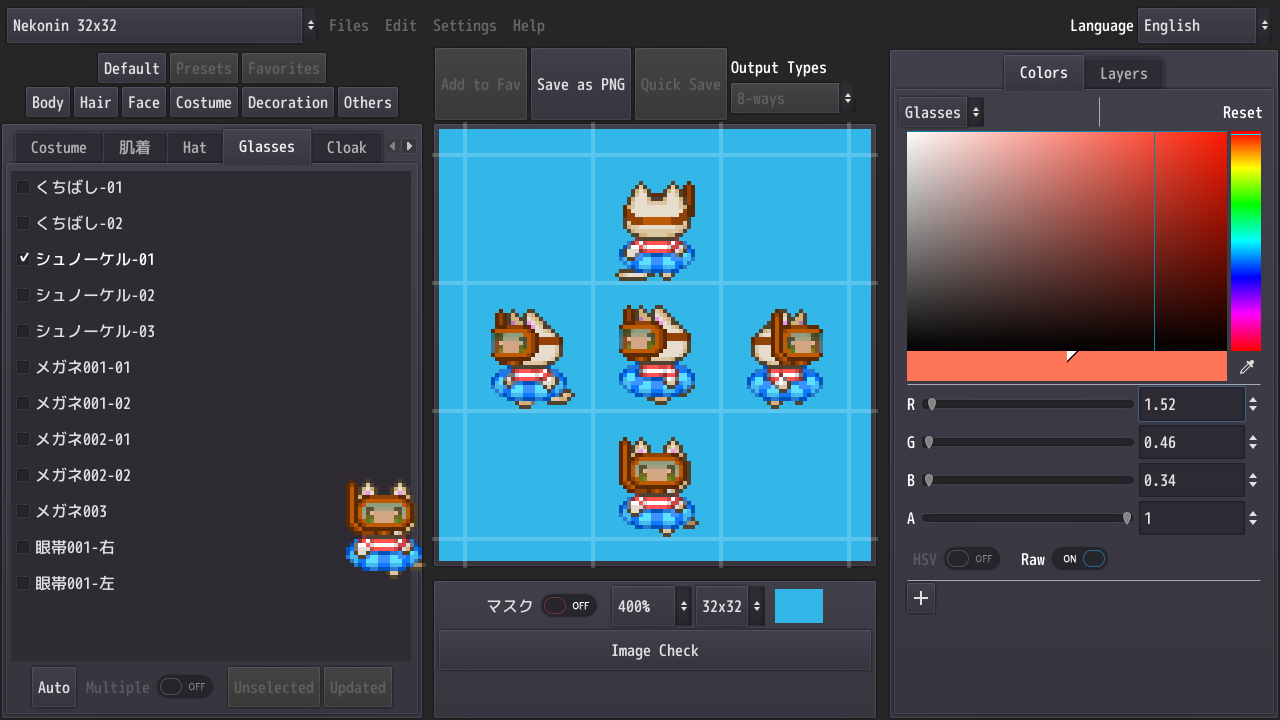 Hey guys. Happy New Year!

I started to develop my own character generation program this year. I think I mentioned somewhere that the one I am currently using is from open source software and was not created by me. I wanted a program more specific to character sprites for game development, so I finally decided to develop one myself. I have been using the Godot Engine to develop my program and have been able to implement some of the basic features, but as I am a beginner in programming, I am learning about Godot as I go along. I am not sure when I will be able to release it to the public, as there are still some difficult functions and I am not able to devote myself to developing the program, but I hope to complete it as a good program.
By the way, this is not a generic program, it is dedicated to the assets I am creating. It is possible for users to add images of costumes that match my assets.
Thanks.
Get PIPOYA FREE RPG Character Sprites 32x32